Blocked Driveway Towing Service in NYC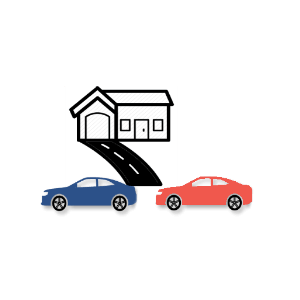 Free Tow Removal Vehicle Obstructing Entrance
Whenever your vehicle is being Blocked by another car in your driveway then call Blocked Driveway Towing in NYC to have your Blocked Driveway in NYC cleared up. A Blocked Driveway can sometimes get on a person's nerves and makes the calmest person get angry.
Please stay cool at this moment and have one of our tow trucks in NY come and clear up your blocked driveway. Call Blocked Driveway Towing Service to come and remove that car that is blocking your driveway in Brooklyn NY. If you do not like the idea of having to wait until that vehicle decides to move from your driveway to do the following steps.
If a vehicle is Blocking your Driveway, Owners or renters may request enforcement.
1. Call 311.
2. Inform the operator of the location of the vehicle blocking your driveway, plate #, type of vehicle, and model.
3. A police unit will be sent to your location to issue a summons to the vehicle blocking your driveway.
4. As soon as the police are issuing the ticket call us and we will dispatch a tow truck immediately.
NYC Free Blocked Driveway Removal
The service of removing a vehicle that is blocking your driveway is free of charge to the owner or renter of the driveway or property. All that is required is a signature of authorization to tow. Only the owner of the vehicle will be charged any Towing fees. Do not be afraid to call Blocked Driveway towing Service we will clear the path so you could be on your way. We offer a 24 hour blocked driveway tow service.
Please, you have to make sure that the vehicle we are going to remove from your driveway has a police ticket in order for us to tow the vehicle legally. If the vehicle is on private property we will not be able to tow it without a ticket. Private property needs a towing agreement in order to legal service it.